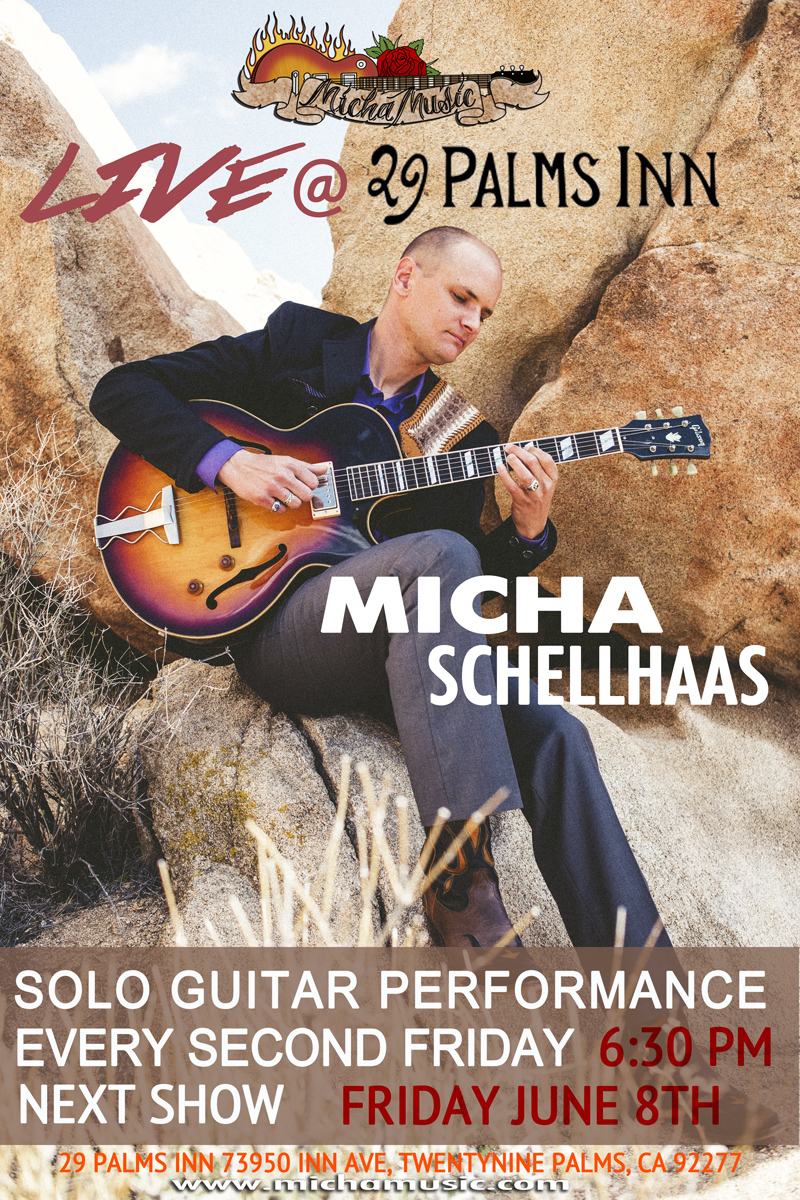 Hello friends and music lovers,
The year is running by so fast! In May I hosted the first JOSHUA TREE GUITAR NIGHT featuring Nick Milo (Joe Cocker, Tower of Power) and more Guitar Nights are planned in the Hi Desert. I have a number of special guests lined up, I will keep you updated about future events!

Both of my local residences continue this Summer – Every Thursday night at the Yucca Valley golf club with the Roost Trio and monthly at the fabulous 29 Plams Inn, playing 3 sets of Solo Guitar every second Friday.
I hope you're enjoying the season and remember to go and see lots of live music! 🙂
best wishes – Micha
Micha Schellhaas June 8th, 2018
Posted In: Uncategorized