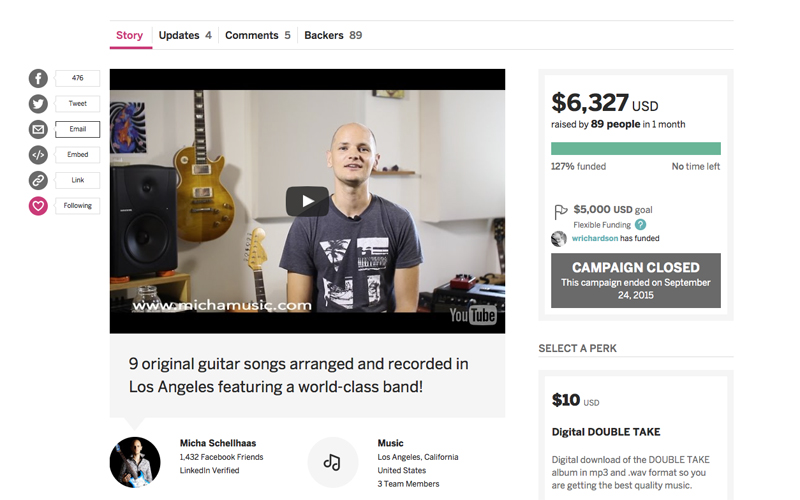 The Indiegogo campaign was a full success!
The Indiegogo campaign ended last week with 127% funding. Thank YOU for making this possible!

The digital download of Double Take was the hottest item on the list, followed by the signed CD! I will also write three dedicated songs for the "Song Package" contributors, and the "Rock Star Package" – an exclusive and intimate living room performance – will be held in San Francisco!
When will the CD ship?
The songs are being mixed as we speak. After that the mastering process has to be completed, and the CD's pressed. Due to the fantastic start of the campaign all the steps are prepared, artwork is being finalized as we speak as well.
I am working on it full steam and expect to be able to start shipping in about 4 weeks! I will keep you updated on the progress! 🙂
Micha Schellhaas October 20th, 2015
Posted In: Double Take